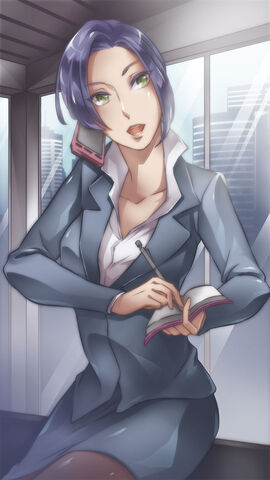 The CEO Wife is the third unlockable wife.
Appearance
Edit
The CEO Wife has short bluebell bob cut hair. Her eye colour changed from grey to green in the new illustration. She wears a white shirt, a grey jacket, a matching skirt and navy heels.
In her old illustration, she is hosting a presentation at a business meeting. In her new illustration, she is talking on the phone with a client. She is pictured wearing black pantyhose.
Presents
Edit
There are three different watches that can be purchased for the CEO wife. The first is blue, the second is orange, and the third is dark purple.